Pembroke Pines – A Vibrant Suburban City
With a central location and excellent accessibility to both Miami and Fort Lauderdale, the city of Pembroke Pines is a friendly, engaging community that offers many ways for residents and guests to enjoy the South Florida lifestyle.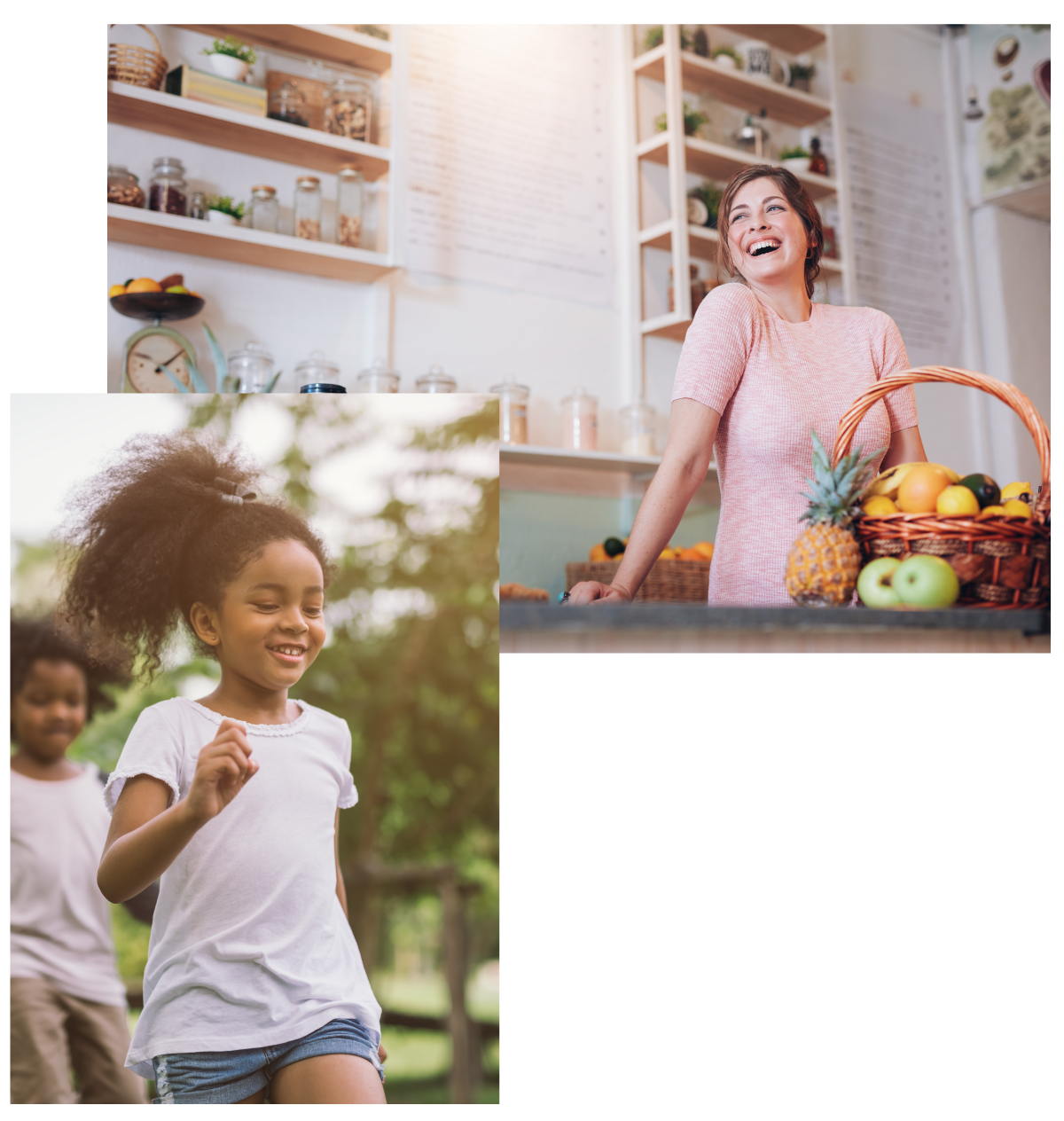 Originally incorporated in 1960, Pembroke Pines is a relatively young city with newer infrastructure and a modern-day mindset. It has grown and expanded rapidly since its early days, making it the second largest city in Broward County and home to more than 160,000 residents.
Pembroke Pines is close to all major destinations in the tri-county South Florida area. Thanks to its excellent proximity to major highways, established business districts, popular tourist attractions, culture and art centers, entertainment venues, parks, golf courses, beaches, restaurants, shopping, and schools; an entire world of adventure and fun is waiting right at your fingertips. Deep water ports and airports are also conveniently close by.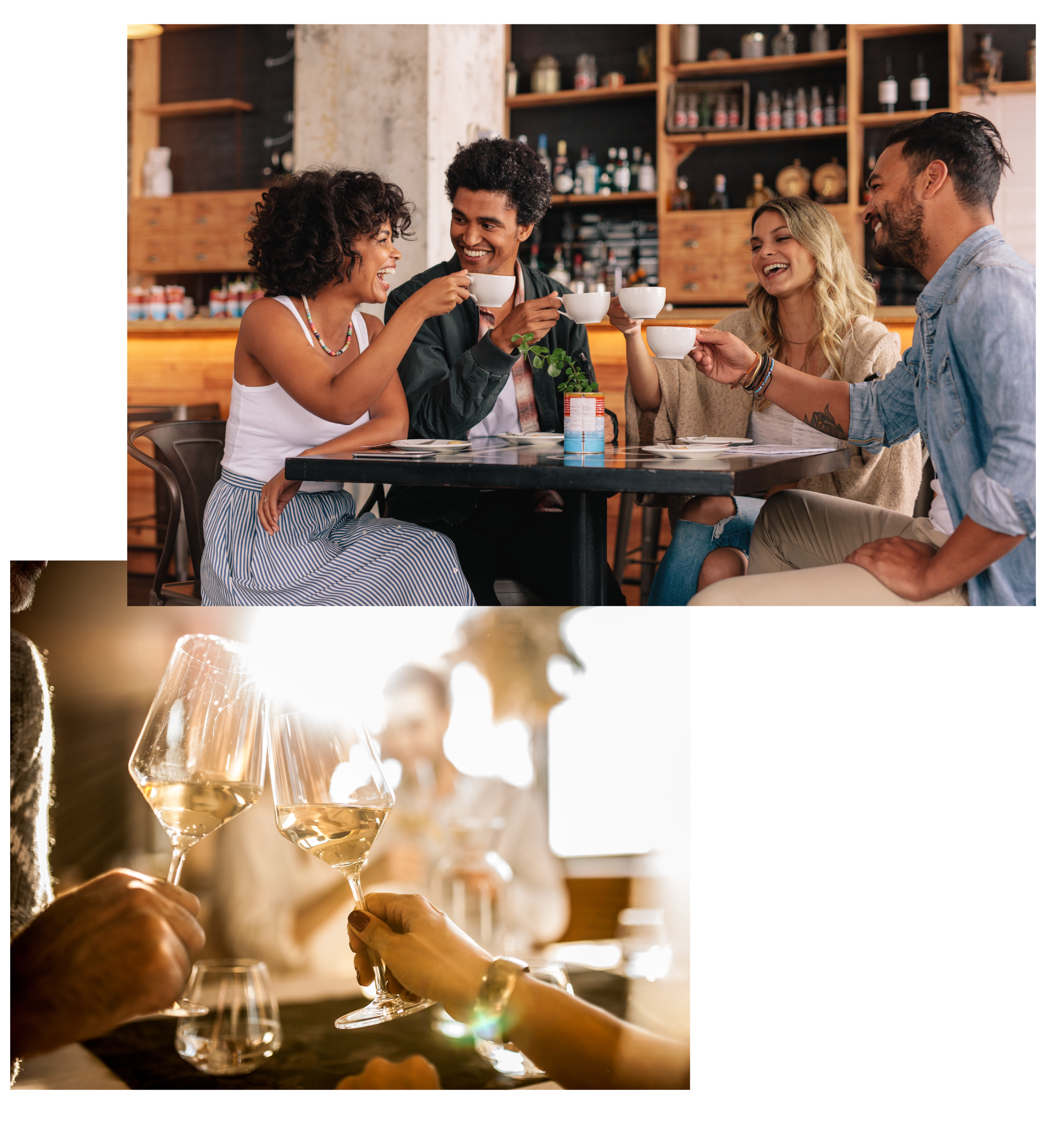 As one of South Florida's most popular residential destinations, Pembroke Pines has taken the concept of suburban living to a new level. Ample parks, excellent schools, great community events and cultural happenings have all combined with a vibrant business and retail sector that includes professional services, trendy eateries and bistros, neighborhood boutiques and retail, and unbeatable access to the major commercial offerings in nearby Fort Lauderdale, Aventura, and Miami. No wonder Pembroke Pines has been the recipient of numerous awards and recognitions over the years including "Best Places to Live in Florida" and "Best Places to Raise a Family."
Pembroke Pines Highlights
Dozens of beautifully landscaped parks complete with sports fields, picnic areas, fitness trails and more.
Leisure and recreation opportunities, which include public and private golf courses, live music concerts and festivals, community sports teams for kids and adults, and outdoor activities like jogging and biking.
Multiple shopping destinations ranging from malls to casual shopping centers and boutique stores.
A variety of popular chain restaurants plus independent bistros and eateries representing cuisines from all over the world.
Entertainment venues, nightclubs, and dance halls.
Highly rated schools for all ages and a number of universities known for academic excellence.
Cultural activities and attractions such as renaissance fairs, carnivals and festivals.
Year-round tropical temperatures and sunny days.
Pembroke Pines City Center
A new central core in the area; The Pembroke Pines City Center is where local government, city officials, healthcare and thriving entertainment will soon transform Pembroke Pines into one of South Florida's most sought-after communities to live, work, play and grow. With its central location close to major roadways and international airports, Pembroke Pines is an excellent connection to the other interesting and diverse destinations, across the country and around the world.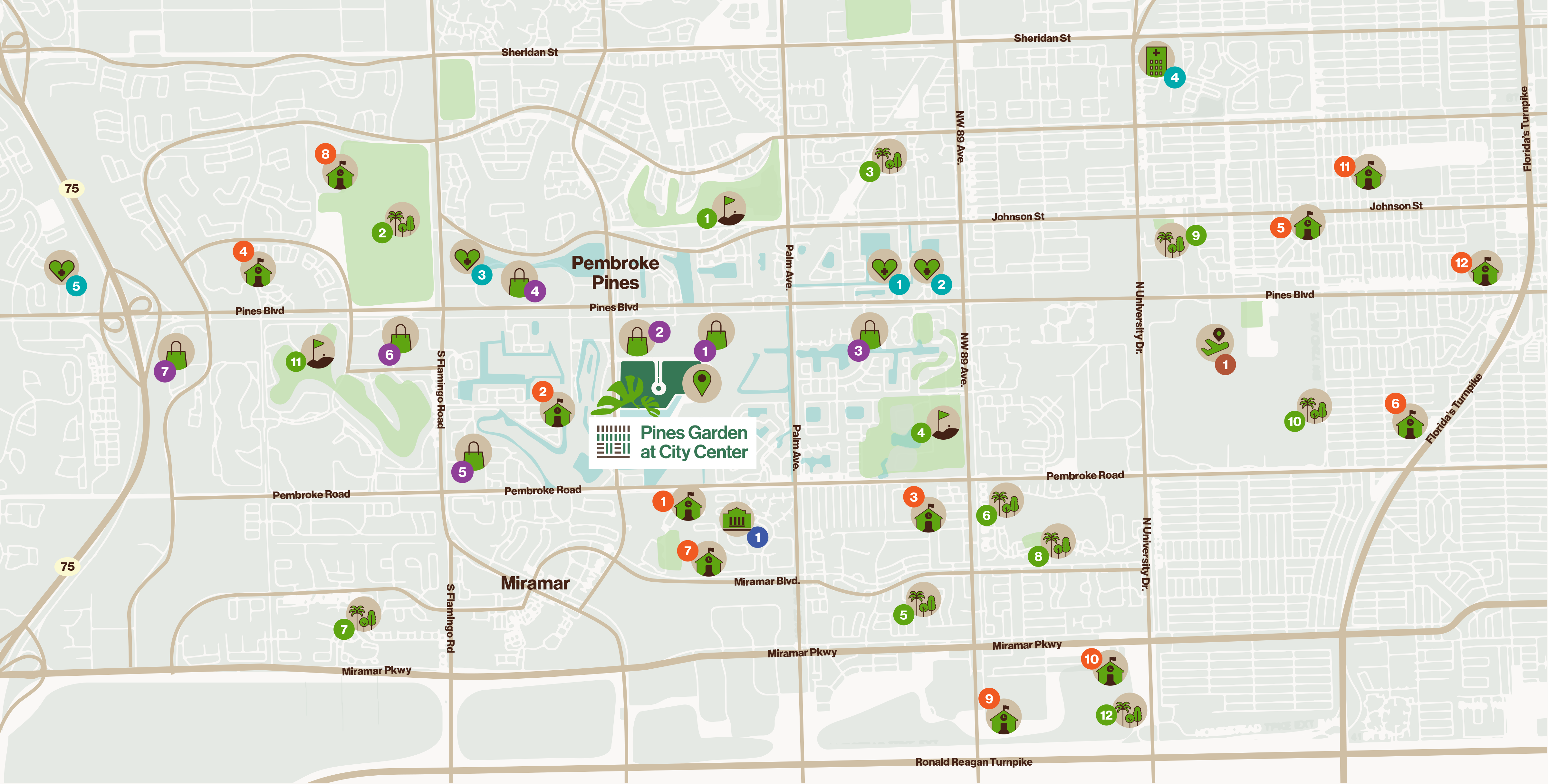 Schools
Elementary:
City of Pembroke Pines Charter

1.7 Miles

Palm Cove Elementary

1.7 Miles

Somerset Neighborhood School

2.3 Miles

Lakeside Elementary School

3.3 Miles

Boulevard Heights Elementary School

4.2 Miles

Pembroke Pines Elementary School

5.0 Miles
Secondary and Adult Education:
New Renaissance Middle School

2.1 Miles

Charles W. Flanagan High School

3.5 Miles

Miramar Community School

4.0 Miles

Dolphin Park High School

4.5 Miles

Apollo Middle School

5.0 Miles

McArthur High School

5.1 Miles

Recreation, Parks & Golf
Pembroke Lakes Golf

2.2 Miles

CB Smith Park

2.3 Miles

Rainbow Lakes Park

2.5 Miles

Hollybrook Golf & Tennis Club

2.5 Miles

River Run Park

2.6 Miles

Forzano Park

3.1 Miles

Monarch Lakes Park

3.2 Miles

Lakeshore Tennis Park

3.3 Miles

Fletcher Park

3.4 Miles

Paul J Maxwell Park

4.4 Miles

Miramar Pineland Park

5.2 Miles

Flamingo Lakes Country Club

3.4 Miles

Shopping
Pines City Center

0.1 Miles

Pembroke Place

0.6 Miles

Tanglewood Plaza

1.3 Miles

Pembroke Lakes Mall

1.7 Miles

Flamingo Market Place

2.5 Miles

Flamingo Pines Plaza

2.6 Miles

Shops at Pembroke Gardens

3.7 Miles

Hospitals
CareSpot Urgent Care

1.7 Miles

Solantic Urgent Care

1.7 Miles

Memorial Hospital West

2.5 Miles

Memorial Hospital Pembroke

4.5 Miles

Baptist Health Urgent Care

4.6 Miles

Transportation
North Perry Executive Airport

4.0 Miles

Entertainment/Civic
Pembroke Pines City Center

0.2 Miles